Top Restaurants to eat in Andaman
Restaurants in Andaman are known for their relishing cuisines and seafood. Tourist from all over the world and India comes to Andaman and Nicobar to explore its natural beauty, beauty of its untouched beaches and marine life, but travelling in any place is incomplete without trying its cuisine, same as no visit to Andaman is complete without eating its cuisine especially, it's delicious seafood.
We know that ingredients used in every region for making food are almost same, but the method of preparing and mixing the food is slightly different in every region. During your traveling in Andaman and Nicobar Island, you can experience a variety of delicious cuisine here, sea- food is popular in this island but there are also so many options for the travelers who always preferred vegetarian food.
There is no special cuisine of Andaman Island, however, many people came from different regions came and settled here and that gives the inhabitants here an opportunity to be familiar with different types of foods and cooking method. Meanwhile, there are still some tribes in Nicobar Island, who had little contact with the outer world, they included fruits and raw fish to their diet, these two things are easily found in the Andaman and Nicobar Island.
The food of this island is affected by its diverse migrant population from Bengal, Burma, South India and North India. when tourism is developed in the Island some good restaurant is started by the inhabitants of this island. They try to give all types of foods suitable for every plate. The good quality restaurants in Andaman offer various food items of different countries of the world like South Indian, North Indian, Chinese, Italian. Some of the restaurants also served tandoori, stir fried dishes, noodles, continental as well as. Because the majority of the south Indian people in this Island you can also enjoy their food such as idli, rasam, dosa, and daal.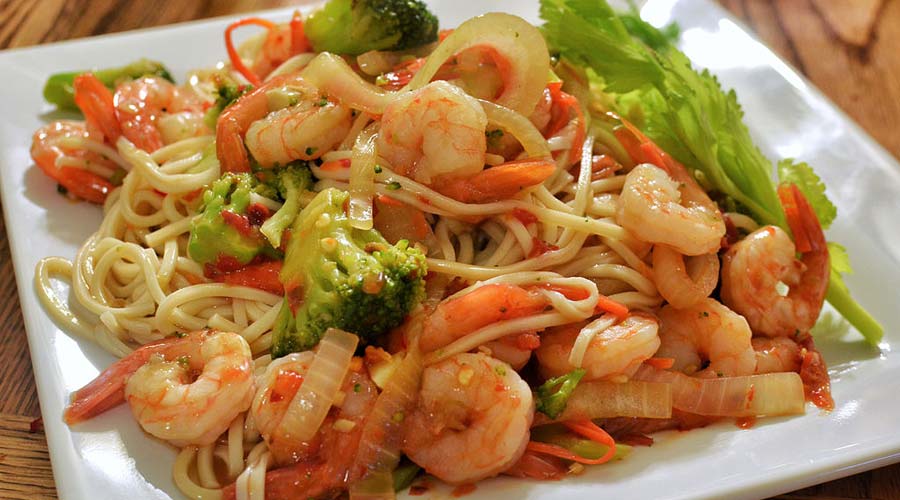 Some Famous Restaurant in Andaman and Nicobar Island
Lighthouse Residency Restaurant
Lighthouse Residency is the leading restaurant in Port Blair. Lighthouse residency dishes out the best seafood in Port Blair. This restaurant always tries to give a different kind of dining to the visitors. Chefs arranged a wide variety of seafood here like red snapper, crab, squids, tiger prawns etc. Its sister restaurant the new lighthouse restaurant is the sort of the open air seafood place, further up the road in Aberdeen Bazaar.
Address : 11, MG Road | Aberdeen Bazaar, Port Blair
Cuisine : Indian, Chinese, Seafood
Phone : +91 9932080086
Mandalay Restaurant
Mandalay restaurant is situated in Marine hill, Port Blair. This restaurant is famous for its buffet which includes north and south Indian food. There is a bar in these restaurant so you can enjoy your favourite drink before your food.
Address: Marine Hill, Port Blair, Andaman and Nicobar Islands 744101
Cuisine : Chinese, Indian, Seafood
Phone : 03192 234 101
Annapurna Restaurant
Annapurna restaurant is extremely popular vegetarian food restaurant and serve pure vegetarian food with some jain specialities. It is located in Aberdeen bazaar, so the restaurant is easily approachable to the visitors, the main course started here at Rs.40.
Address : 71 MG Road, Opp Model School, Aberdeen Bazar, Port Blair, Andaman and Nicobar Islands 744101
Cuisine : Pure Vegetarian
Phone : 03192 234 199
Timings: 7 Am – 10 Pm
Adi Bengali Hotel
The name of the hotel says all things, this hotel popular for their Bengali food, if you are crazy for fish curries than you have to must visit in Adi Bengali Hotel. The main items in the menus are fresh fish, spicy curries and lot of non veg items. Even though they also serve some tasty vegetarian food.
Address : M A Road, Port Blair, South Andaman Island
Cuisine : Indian
Phone : 9933250583
Ha-O restaurant
If you want to taste some Punjabi food then this Ha-O restaurant at sun sea resort is for you. This restaurant offering some delicious Punjabi food, tandoori. But they have a range of Chinese and sea food also.
Address : Sun Sea Resort, Port Blair, South Andaman Island
Cuisine : India
Excel restaurant
Excel restaurant is located above hotel lala ji bay, this is the attractive bamboo-rooftop restaurant. You can enjoy Israeli food, grilled sea food and delicious burger here.
Address : R. P Road | Dignabad, Port Blair
Cuisine : Italian, Indian, Seafood, Chinese
Phone : +(91)9476005820
Sinclairs Bayview Restaurant
It is in south point, Port Blair, if you want to enjoy your lunch or dinner , with the beauty of the sea then this is the perfect restaurant for you and your loved once. The ambience and lovely cool sea breeze attracts the visitors here.
Address : Corbyns Cove Road, South Point, Shadipur, Port Blair
Timings: 7.30 AM to 10.30 PM
Cuisine : Multicuisine
Dress Code : Casual
Royal Palace Restaurant
Royal Palace is the affordable and restaurant. You can get Indian, Chinese, continental food here. The staff of the royal palace is experienced and they help visitors by recommending the various food items which are suitable for them. This restaurant in Andaman is quite clean and not much crowded.
Address : Behind ANIIDCO petrol pump | Goal Ghar, Port Blair
Cuisine : Chinese, Indian, Seafood
Phone : +(91)8001777000
Full Moon Cafe
This restaurant is run by an Irish couple, with beautiful outdoor sitting and an amazing menu makes this one of the best restaurant in Havelock Island. It does excellent sea food, fresh salads and refreshing cardamom lime fizzes. You will love the food here since it is one of the best restaurants in Andaman.
Address : Havelock Island No. 3
Cuisine : Chinese, Indian, Seafood,
Timings : 07:00 – 23:00
Phone : +91-3192-282222